Welcome To The Grand Blue D
Where Grandeur Is Standard
An exquisite and hospitable setting  in tranquil surroundings in the heart of Cape Town prestige coastline. Against the majestic backdrop of Cape Town's extraordinary vista. With breathtaking views of the ocean and Table Mountain, coupled with our luxury accommodation, this is the getaway of your dreams.
The Perfect View On Sunset Beach
Situated in Sunset Beach, a mere 20 minute drive from the heart of the city, Grand Blue D caters to travelers and holidaymakers looking for comfortable, conveniently located accommodation in a peaceful suburban setting.
Welcome to Cape Town, Africa's most popular and spectacular city. A combination of both breath taking nature and a sophisticated metropolis, this one of a kind destination is a must for anyone.

Your Stay
Our luxuriously appointed rooms will refresh your essence and being after a busy day spent seeing the magnificent sights and tasting the finest of wines
Family Room R 1500.00 /Day
Breakfast Included R 1650.00 /Day
R 35.00 for each additional child staying
Breakfast is charged at R 75.00 per person and children under 12 years is a R35.00 charge
Our luxuriously furnished rooms will refresh your essence after a busy day spent seeing the multitude of sights and tasting the world famous wines the Cape has offer.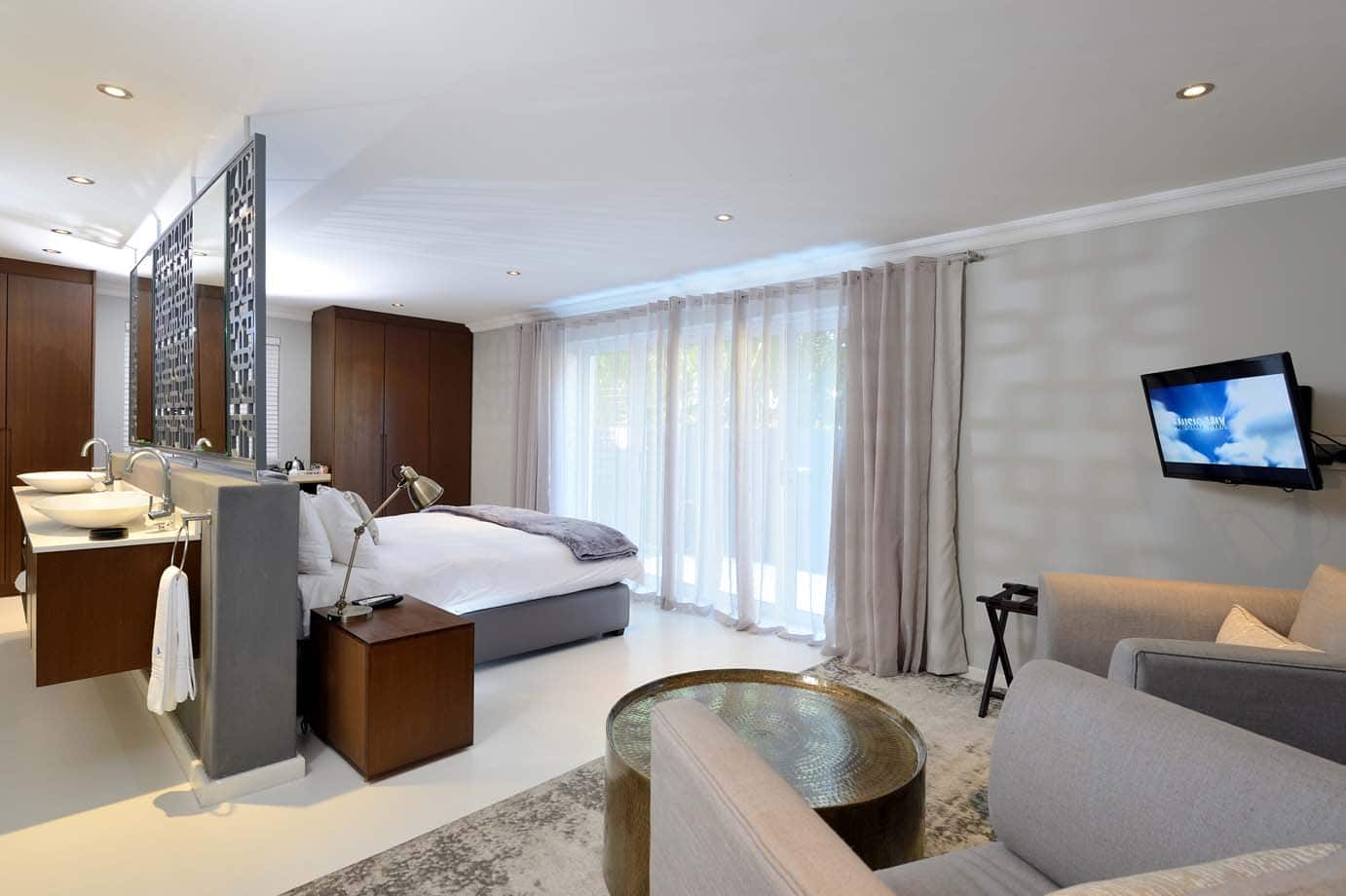 Cape Town's options range from swimming with whales,a huge variety of the finest foods with a massive cultural diversity in all meals. A nightlife that is electric to a historical and cultural delight for the more placid traveler.
The highest standard of Accomodation Available in the right setting.
Classic interiors designed to ensure a quality stay in surroundings where comfort and style are at the forefront.
Luxurious living with the addition of peaceful surroundings and superb service.